For orders to arrive by Christmas, please order before 5pm Eastern, December 15th. If you order after that, it may arrive on time, but I can't guarantee it.
---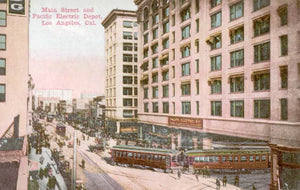 Bottom line, up front: North American streetcar companies, including LA's famed Red Cars, failed due to economics, not because of an automaker conspiracy.A lot of posting on here is to discuss just how much mass transit used to exist before the Second World War.  But what I really want to clarify is *why* the great American streetcar networks disappeared.  In general, there are three reasons: (a) the automobile's increasing popularity made many streetcar lines simply uneconomical to operate; (b) most streetcar companies like the famed Los Angeles Red Cars operated their streetcar systems to promote their real estate developments, and...
---

As I've written before, California local governments have proven that they're totally incapable of fixing the housing crisis on their own. It's a pretty toxic stew, because every single one of the 88 petty kingdoms of Los Angeles County, and 101 cities of the Bay Area wants more housing to be built - but nobody wants anything new to be built near them. Because of that, most of the action on housing reform has shifted to Sacramento, where the State has determined to take direct control of local zoning. We're mostly done with this year's legislative cycle in Sacramento, and...
---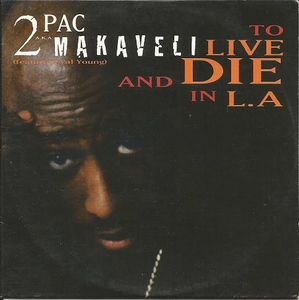 Right now, every city in California has to produce a rezoning plan to meet a quota of new homes, called a Housing Element.* Overall, if things were done in good faith you want to dramatically increase housing production: 1.3 million or so in greater LA over the next eight years. If you don't put together a good faith zoning plan, the State will bring the hammer down on you and void your local zoning until you get your shit together, as I've written in this space previously. Now that we've seen a lot of them, most of these rezoning plans...
---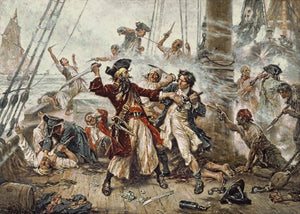 As a break from my usual posts about housing and transport, this is an essay about pirates.Most coastal cities in America follow a pretty standard pattern. Nearly all of them grew up around a port, so it follows naturally that the metropolitan center of gravity is still there today. Downtown SF is on San Francisco Bay; Manhattan is literally on the Hudson; Philadelphia sits on the Delaware; DC sits on the Potomac. But LA is weird. Unlike every other major coastal city in North America, Downtown LA is a full 20 miles from the Pacific. Pirates are to blame.Wait, what?...